Center for Counseling Excellence, PC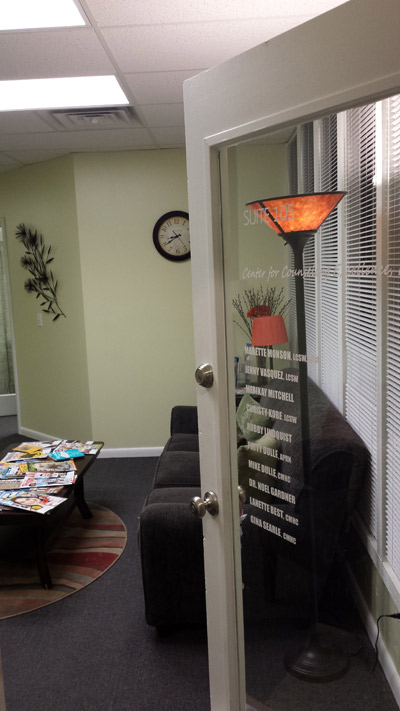 Come on in! Our door is open for you. We moved to Medical Village in Holladay in 2012. We love our space and we love using it to better the lives of our clients. We think it's because our clients challenge us and inspire us to be better too.
In the business world, a Center for Excellence is a place in a company where someone goes to find expertise and top notch services and products in that particular area. Our vision is to be a Center for Excellence for counseling professionals. We are a place counselors can go to get mental health treatment for themselves, advice, and training. Don't worry. We don't only work with fellow clinicians but since we do a lot, we have to be at the top of our game.
Services We Provide
Individual Counseling and Coaching: In our collaborative group, we have experts that work with all ages for a variety of issues on an individual basis.
Group Classes or Counseling: We offer several groups for those who want to learn collaboratively. Collaboration works for us so it will work for you too! To see a list of the groups we are offering currently, click here.
Couples Counseling or Family Therapy: We offer couples therapy facilitated by a Gottman Certified therapist. Gottman is the leading expert in the nation on couples therapy. To read more about John Gottman and his researched backed methods, click here.
Compassion Fatigue Assessment and Treatment: Focused on helping professionals, we can provide fast, quality, confidential assessment and treatment of compassion fatigue and secondary traumatic stress disorder (Vicarious Trauma). We do in-house assessments of compassion fatigue prone work-places and would be happy to make recommendations for your organization.
Emotional Intelligence Testing, Coaching and Recommendations: Would you like to know your emotional intelligence and how to raise it? We can provide the tests and review them with you. We think you will be surprised by how relevant your score is to your personal life and work environment and what a difference it can make when you can raise it!
Guided Imagery Experiences and Trainings: If you are a fellow clinician, you'll want to experience guided imagery and learn how to use this tool with your clients. Dr. Noel Gardner is a nationally-renouned phychiatrist with extensive training in guided imagery.
Medication Management and Psychiatric Evaluation: Research says progress is fastest when psychotherapy is paired with medication management. We have experts in medication management who can evaluate your meds, discontinue them or prescribe new ones that will make your experience in therapy even better.
Present at a conference, webinar, or staff meeting: We are experienced speakers and would be happy to consider sharing our knowledge and experience to your class or group. Contact us to get on our speaking schedule.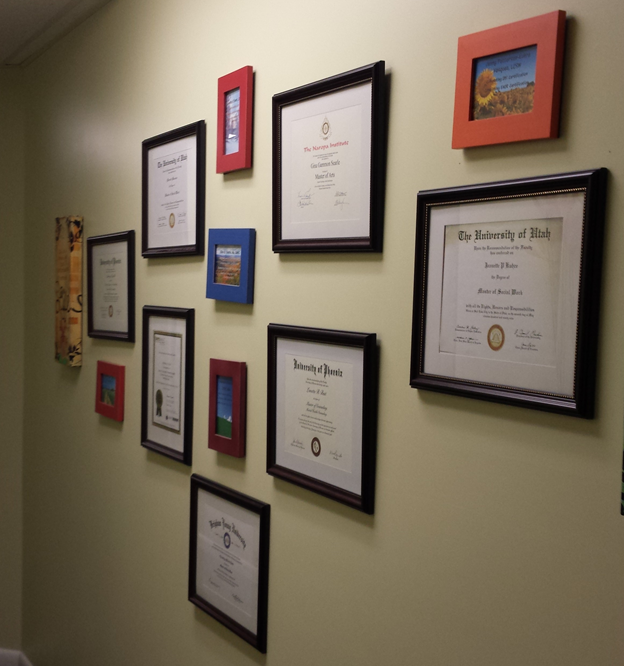 Education & Training
At the Center for Counseling Excellence, you won't see our degrees on the walls of our offices. We display them all together in the hallway because we believe its our collective wisdom that qualifies us to serve others.
Experience
Together, we have over 200 years of experience in mental health. Our experience ranges from 48 years to 14 years as mental health providers. In those years, you can imagine we've seen and worked with alot of case types. Although we know a lot, we don't know it all. We look forward to learning more from you.